Christmas time is here! Whether you're having staycation or traveling, there's no doubt that the holiday season is one of the most awaited happening of the year.
Christmas is a time to reunite with family members, gather friends and loved-ones over a sumptuous dinner and exchanging gifts . For us Christians, this season is the celebration of the birth of our Lord, Jesus. It's the most wonderful time of the year indeed!
Christmas rush is finally over and maybe you wonder what to do next? There are plenty of activities - both indoors and outdoors - to do on this festive season. 
Here are our top 5 activities you might want to try during the break (if you happen to be in Norway* or anywhere, really.)
1. Winter sports*
It is always fun to play with snow during the holiday break. 
2. Do a Christmas movie marathon
A much awaited holiday break calls for a movie marathon! From "Home Alone" to "The Grinch," there are no shortage of Christmas-themed movies to get you in the holiday mood.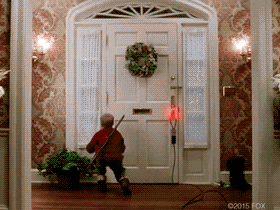 What is you favorite Christmas movies line-up? Comment down below.
3. Bake some Christmas goodies!
It is always fun to decorate a cookie or cake together.
4. Christmas Karaoke
Nothings beats the fun of having a Christmas music jam with the fam! Singing your heart out is not only fun but a mood booster, too!
5. Visit your local Christmas Market
This is one of my favorites! Visiting your local Christmas market is fun and enjoyable for the whole family. It's my second time visiting this attraction in Oslo and it still feels like the first time.
This is place is the most "Christmas-y" place you can see during this time of the year. They have ferris wheel, "meet and greet" with Santa Claus and Ice skating rink in the middle of the park.
 They serve a lot of finger food and dessert with tourist friendly workers - both locals and foreigners.
 If you are freezing, there are a couple of bonfires for you to cozy up with your hot chocolate drink. Great place to find acquaintances. Check Jul i Vinterland for more information.
What are your top 5 things to do on a holiday break? Let us know on the comment section below.
Merry Christmas!
XO,
Miss M & Miss K
K-Open Closet