Nobody starts off as an expert blogger - well, that is not the case of Mr. Emman Damian from the Philippines! I met him during Adamson University days and I knew that one day he will took off and the sky will be the limit. 
We haven't seen each other since 2010 and was thrilled to have met him again - this time, in OSLO. Check his blog about his short trip to Norway here.
He is one of my inspiration and here is his "blogger success story" and how he made it in a span of two years!
1. Can you tell us all about yourself? 
I'm Emmanuel Damian. My close friends call me "Emman". A licensed pharmacist and scientist by profession, I do enjoy doing research and innovation. Bachelor of Science of Pharmacy and Master of Science in Molecular Medicine are two of the degrees I studied few years back. This coming February 2019, I'll be embarking on a new journey in taking up Master of Science in Innovation and Business at Asian Institute of Management (AIM) which is the best Business School in Asia. Tennis is my favorite sport and I'm "ultra competitive" by nature.
2. Are you a full-time blogger? How did you get into blogging and why?
Yes. It was last December 4, 2016 that I decided to create my own platform for all my food reviews, travel journals, fashion critics and tennis exclusives. The blog / website basically focuses on four things: TFTF (Tennis, Food, Travel and Fashion). It was a funny story on how "The Tennis Foodie" was born. One boring weekend, my tummy was craving for Vietnamese food. Walking around Makati area, Vinatrang captured my attention. The owner was there and I offered to write an article after I dined at that restaurant. I posted it in my social media accounts and it got a lot of attention. The Tennis Foodie wrote two more articles and it became a habit. I usually pay for my food as it gives more authenticity in reviewing the brands. The Tennis Foodie gets a lot of invites and freebies but I usually do a spot check after few days to observe the quality post the events.
3. Who influenced you on doing the blog? Name some of the bloggers whom you look up to and why?
To be honest, none in particular. I started writing because it was a hobby of mine as a young child. I love transcribing the important moments in my life as well as the emotions I have on a particular day. Although as early as college days, I have been reading a lot of blogs. I really admire Erwan Heusaff and definitely I hope there will be a The Tennis Foodie x The Fat Kid Inside collaboration in the future. I have a lot of international blogger friends who really helped paved some opportunities for me. It all starts with good conversation, out of the box ideas and courage to initiate!
4. Why did you start your own blog and tell us the backstory behind your brand, "The Tennis Foodie"?
Well, Tennis and Food are two of the things I really love the most. I think no one attempted to combine these two niches which makes my platform very unique. Also, The Tennis Foodie sounds really cool isn't it? Does it ring a bell? I think so. I really believe so. It's getting a lot of attention now. Apart from being a foodie, I'm slowly introducing tennis as a sport. Filipinos love basketball, volleyball and boxing. There's a hope in liking tennis too through The Tennis Foodie.
5. Your three major categories are Travel, Food and Tennis. Which of them are the easiest to come up with and the trickiest when it comes to making content and why?
My blog / website basically focuses on four things and not just three as what I have mentioned above: TFTF (Tennis, Food, Travel and Fashion). I think the easiest would be food since I love eating! I literally travel for food. The trickiest would be the tennis part since I believe Filipinos are not really tennis fans. My tennis part caters for my US and European readers more to be honest. Equally, all are difficult to come up with a good article. It really takes patience, intensive research and heart in every article I write.
6. How would (someone) describe your blogging style? What do you do when you aren't working on your blog?
My blogging style would be very simple, short, concise and straight forward. I don't like lengthy articles as it really bores me. Also, I add a lot of pictures and other forms of media. It really adds color to my writing.  I usually play tennis and roam around the metro. I frequently travel to less exploited countries. I love a good walk! When I was in Europe, I rarely take the train or tram.I always use my feet to explore while my eyes are feasting on the amazing architecture and scenery.
7. Tell us all about your major awards and the stories behind them.
Gosh! This is the hard part of this interview. My platform got noticed immediately since I have a lot of HIT and ACE articles. I guess people appreciate my writing style. I frequently monitor my analytics to check what are the topics that rings a bell to my readers. It all started when my blog got listed then a lot of listings, features and awards follow. I think the most special award would be winning the 2018 edition of Food Blogs Award. It's the biggest one and the most relevant to my platform. It's really an honor and a humbling experience for me. At the first half of the year, I wasn't doing well personally so my platform really suffered. When I won the award, it actually boosted my confidence and turned the season around. The trajectory keeps on increasing which is obviously my goal. I'm quite please with the way I handled it. It was definitely a learning experience for me. Also, prayers really do help! To know more about it, you can check the "About" section of my website.
Let us talk about Travel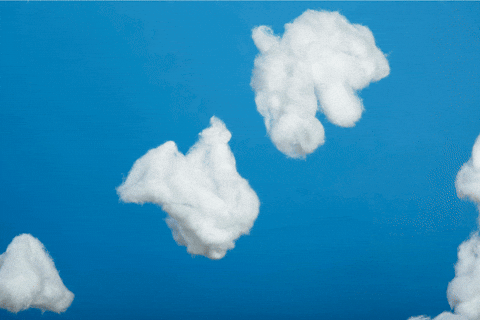 What kind of traveller are you?
The Tennis Foodie can be the budget and the luxurious type of traveler. A budget traveler in the sense that I always get the cheapest ticket at the best time possible. I'm not afraid to take risks in booking my flights. I usually book early morning or late evening flights so I can maximize my stay in each place I visit. I'm luxurious in the sense that I don't limit myself in food. The Tennis Foodie tries any food be it street food, cheap eats or fine dining. As long as it's tasty, I'll go for it! Everything is worth a try!
     How often do you travel in a span of a year?
It was a promise when I graduated from college to at least travel once a year. I am fulfilling that promise. From one country to two then eventually four. Last year, I did 15 countries. This year, I only did two. Next year, hopefully 3-5 countries.To know more of my schedule, you can visit the "Travel" section of my website.
     How do you prepare and pay for your travels?
It takes a lot of patience to save up for a good trip. I usually schedule my trip at least 6-12 months to research and prepare for my trip. Credit card is the most convenient way to book your flights. I usually stay with friends or use Couchsurfing for my accomodations. I tried Airbnb once. I love immersing myself with the local culture so I always contact my local friends on each country. It takes a good smile and some Filipino made pasalubongs to entice them. 
     What was your most recent trip?
I did Australia for the third time this year. Melbourne was in my list for a long time as I always visit Sydney all the time. Sydney used to be my favorite city but Melbourne definitely changed it. Australia will always be my favorite country. It's where it all started. My willingness to travel around the world started when I set foot in Sydney last 2008. I never looked back ever since.
    Do you have a favourite destination as of today and why?
In Europe, it's definitely Sweden, Norway and Belgium. I fell in love with Bruges immediately.In Asia, I have always loved Japan. The food is amazing and Japanese in particular are very polite. Obviously, Australia! Almost all of the places I visited are amazing on their own right.
    Which country ranks highest in your bucket list?
USA for sure! I want to see New York. I'll do that next year so I'm very excited! Spain, Portugal, Greece and Serbia round out the Top 5.
    Do you have an unforgettable picture you took on one of your trips
     and tell us why?
A selfie with the Eiffel Tower in Paris, France. I have always wanted to visit Europe and I booked a flight to Paris. It was three years in the making! I even studied French at Alliance Francaise de Manille. I was financing my younger brother's studies at UST so I have to give up temporarily on my dream last 2014 so when it happened after three years last year, I was so excited! At each step gearing towards the tower, tears fell from my eyes. It's finally happening! It happened through my hard work, patience and perseverance. It was a bittersweet trip though but everything happens for a reason. It made me a stronger person.
     Have you ever been disappointed on a trip and why?
Yes. I visited Dubai, UAE last year. It was the wrong time when I visited as most attractions where close. Also, it's almost 100% man-made so I was not too ecstatic about it. Pretty average apart from the amazing structures.
     Do you have a good travel tip you would like to share with us?
Always go as per your convenience. Traveling really requires a lot of hard work and research. You have to be flexible as plans usually don't go your way. I'm very spontaneous person so I go whatever my mood takes me into.
     Where will you travel NEXT?
Maybe Hong Kong for a short gastronomic trip but definitely Guam with my bestfriend. To know more about my schedule (as it changes a lot), check out my travel section.
Thank you for gracing us with this interview. Happy Anniversary, The Tennis Foodie! Follow his blog at www.TheTennisFoodie.com
I hope that his success story inspired you too. #ifyoucandreamityoucandoit
XO,
Miss M
Please reload