What comes into your mind when it comes to the word "BUDGET"?
I've heard people say, "That word gives me such headache". I also hear some say, "I don't do budgeting because there isn't any to budget anyways". This doesn't mean that it's necessarily true but… It can be a pain not knowing how to handle this issue.
I want to share some tips on how I do my budget every month and how I used this for reaching a goal. (Disclaimer; I only earn an average salary for a health personnel here in Norway so, no excuse for you HAHA).
Tips:
Have a notebook where you can record everything. You can also use your computer or mobile phone for this, but I honestly think that a notebook is a better choice! (Kung meron kayong goal, write it all here as well and use it as your personal motivation).
My important bills:
Electricity
Water
Rent
Food
Transportation
Phone bill
Subscriptions (spotify,netflix,etc)
Support for family
Now, the things you do with the rest of your money matters and will determine how fast can you reach your goal.
1. BE COMMITTED
You can even start with, let's say, 100kr. In a span of a year, you will have 1200kr (6720php). Sample lang to. You can double, triple etc but the most important thing here is consistency. You can either take the money out for saving before or after magdeduct from the important bills, the choice is yours.
Like what old saying says,
"Everything starts with small beginnings",
"It will grow eventually"
You can either choose to put everything to savings but it is also good to have something extra for the "just in case".
2. TRACK ALL THE EXPENSES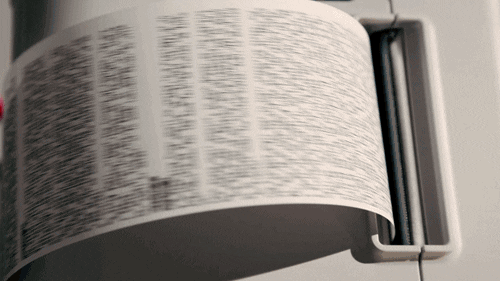 Yes, knowing what you use your money for, will seriously help you on
understanding where the money goes. Especially of those outside the important-bills bracket.
3. KNOW YOUR STYLE

 (

wants vs needs

)
You should know by now which fashion style fits you best. If not, then, you have to figure this as early as now. Malls are notorious (grabe sila) on making you buy things u thought u need thus unecessarily spending. I wrote a blogpost about hoarding here. Not everything you see on other people's attire can fit you the same. #knowyourbodystyle
4. TRAVEL WISELY
Ouch! oi, I travel a lot but I don't travel without a purpose. Yes, we all know the term YOLO which I agree on, but doesn't mean we need to jump to ever plane ticket available for purchase. Here in Europe, traveling is not a bad idea because airfare is practically cheap. I think it's the same around the same continent too. Although it's affordable, traveling also means you need money for the hotel, food, sight-seeing, transportation, shopping and so on. Traveling with friends is also a good tip I can give you. This can lower the cost of the accommodation, food, going around etc.
5. EATING OUT MUST BE LIMITED
Sometimes, be-friending your kitchen is better than paying in a restaurant for the same quality you can have for your belly. Coffee shops can also drain your wallet really fast. Pizza is a good thing to eat when on budget especially with friends (Share-share; mas masaya, tipid pa). Any other food that you know? Feel free to comment down below and let us know.
6. DON'T OVER-SPOIL YOURSELF OR ANYONE
Like what I said earlier, we need to identify what we need vs what we want. There is nothing wrong buying yourself an expensive thing but one thing I know is that, If we choose what we want vs. what we need, we will end up selling those for the things that matters later.
Personally, I am a hard worker and I love giving gifts, but don't get me wrong, you should only do this when u can and not when burdened to do so. (May ganyan tayo sa kultura natin eh 😊)
For example; what I do is that when I like something and it's expensive, I don't just rely on my mastercard/credit, I make sure to save for it first before buying. Creditcards can be a trap if you get lured by it.
Another example is; Instead of guessing what your friends might like as a gift, (birthday or Christmas), what we do is, we ask each other and then buy the gift as a group and share the expenses. This way you will know that the gift will not just be in use, but also of good quality. Quality vs. quantity.
7. BUY AND SELL
On our 3rd entry, I tackled about how we can sort out the closet to separate the things that we still use and those that are still good, but can be a benefit to others. Here is the link if you haven't read it yet. Also, take note! If you know that you will sell tons of things, you can call for a garage sale. 😊
As the bible says in Proverbs 6:6-8
Go to the ant, you sluggard;  consider its ways and be wise!  It has no commander, no overseer or ruler,yet it stores its provisions in summer and gathers its food at harvest.
We can learn a lot from the ants who stores their food consistently on their own & without supervision.
By doing these things, I was able to save for my mother's dream house. It took me years of saving and sweat but I can say now that it's all worth it. It also helped me that I didn't traveled back to the Philippines for 9 years. It's a huge sacrifice but to see my mother happy is worth all of it. I was able to save 2.2M PHP for the total renovation since we already owned the land. This house is not just my mother's dream but also my dream-design which I have envisioned myself. My brother and sister also helped for the furnitures inside.
Here is how it look before and after. 😊
Reminder: Saving can be a struggle and hard but it is possible if you are determined and disciplined. I aslo had some struggle especially when I lost a job back in 2014 resulting to consuming of the savings I already had but then. when I got the job where I live now, I started saving again. Just focus on your goal and pray to God. My faith to God also helped me to get going. All the glory belongs to Him alone.
Quote: kapag may tiyaga, may nilaga, kpag may tinanim, may aanihin.
I hope this will inspire you and keep you going. I know that you can achieve your goals and dreams, too! Aja!
XO,
Miss K
Blogger
Please reload